How to monetize your passion?
Would you like to be able to do something you love all your life? Something that will give you pleasure and sense of fulfillment everyday? Doing what you love and making money off your passion...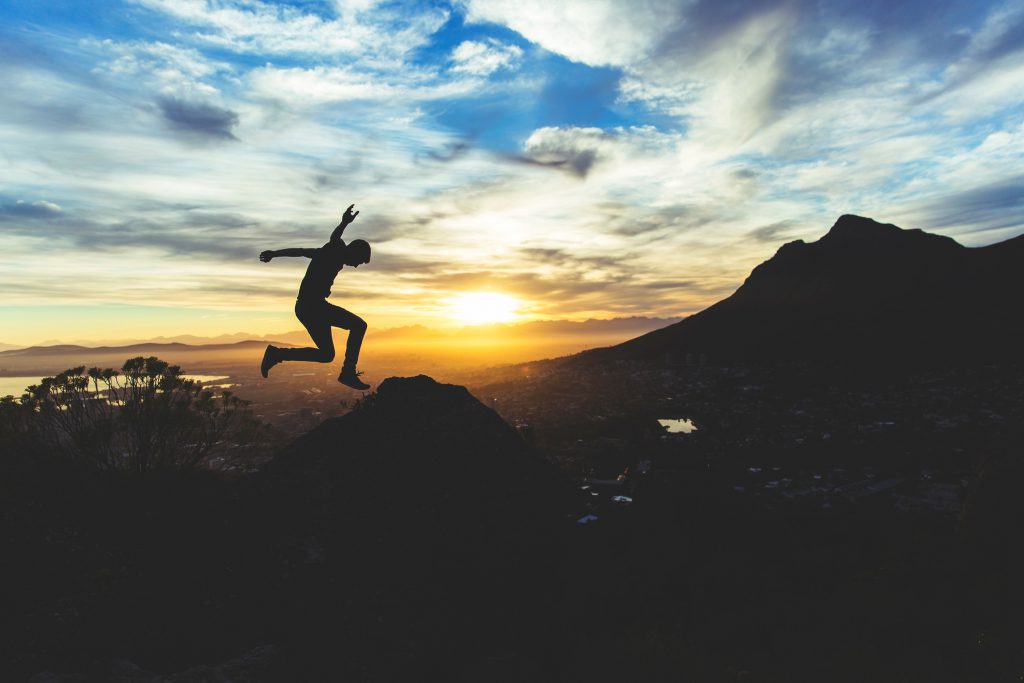 Would you like to be able to do something you love all your life? Something that will bring you pleasure and joy and sense of fulfillment every day?
For most people, it takes a lot of courage to start cultivating their own passion and making a living from it. This article will help you discover passion within yourself, so that you can give yourself a chance for creating a passionate life and you will find out how to monetize your passion.
"Money is a side effect of working with passion"
This text is a follow-up to the article "How to find your passion". This time, I will focus on what to do next, when you've already found your passion and want to start earning a living from it, doing what you love.
So far, I have met few people who have decided to follow their passion.
It's interesting that so many people take jobs that are tiring and boring for them. These people, day after day, hold on to the thought that the weekend is about to come soon. How can you settle for such a dragging life consisting of doing things that you don't really want to do for about 8 hours every day?
I don't get it. However, I expect that such people's key argument for staying in an unsatisfactory job would be the common principle of "earning a steady income", instilled in us by parents and teachers.
But what is steady in spending half of your life in a place you want to walk away from? As far as I'm concerned, settling for this kind of lifestyle is extremely dangerous, because you can always make yourself believe that after all it's not that bad… Of course you can, but will it make you feel any better about it?
You do not really have to go down that road. You are a free man and you have a choice. You can start doing something you like and make money off of it, regardless of whether you are at the start of your career path or have been working for 10 years now. As long as you really want it, your current situation doesn't make that much of a difference.
Make that decision
Have you looked at the quote at the top of this article? I totally agree with it. Notwithstanding your profession, when you work with passion, you will always have motivation to improve, try harder and be all out to overcome any obstacles you might come across. Something inside you will make you tick everyday to learn more and to become even better at things. And that will guarantee that you finally can earn a living off your passion!
It cannot be otherwise.
However, having a boring and mundane job, you will always have to somehow artificially motivate yourself to give your best and, for example, get promoted. How much you earn depends on how much energy you put into your work. Do your job with passion and you will always have the energy for it. If you do what you love, you can be sure that, sooner or later, you will make a lot of money.
All you have to do is make that decision. Decide that you will work doing what you love. From that moment on, each of your actions will bring you closer to fulfilling your dreams. When I decided to go into what I am passionate about, I felt a great relief. Of course, I knew I would have to go a long way and put a lot of effort into it. At the same time, I was certain that it would be a very rewarding road. Since taking that decision, I would always feel fulfilled by doing what I love. I am extremely grateful I had taken the leap and I know that it was the best decision in my life.
Think about how much you can gain. It's your whole life that's at stake here, as you're about to spend half of it a work.
Isn't it worth sacrificing even two years to do what is needed to build your career on your passion and start earning from it? So that later when you get up in the morning, you just can't wait to go to work. Many people worldwide have arranged their lives this way and now they can do what they really love. And if there is anything different between them and you, it's probably just that at some point they believed it was possible. They believed that you can make money by doing something that you love. That the answer to "how to monetize your passion" is simple - find it and start following it. And that's why, I want you to believe it, too, and dare to take that first step towards making this dream come true.
If you haven't discovered your passion or made up your mind what you would like to do in your life yet, that's okay. Explore. It won't just happen, if you just sit and wait and do nothing. You need to be proactive, in order to significantly increase the probability of discovering something you will always want to do from now on. You can find more about how to find a passion in the article "How to find your passion".
True passion as a job
So, let's assume that you've already got something in sights. First and foremost, if you want to find out how to monetize your passion, you need to realize how important it is to become an expert in your domain. Regardless of the industry, in which you want to work, it is essential to reach a certain level of knowledge that your competence would be built on. If you are an expert in a certain field of work, you have, from the very start, the cutting edge over those who also do what you do. People rarely go to the trouble of gaining a thorough insight into their area of interest. Unlike them, you should put enough time and effort to really become a pro in your field because it will definitely pay off in the future.
You can start with asking yourself a simple question: "How can I earn from my passion?". Do some brainstorming and write down everything that comes to your mind. Even the most absurd things, because they can be your true answer to how to monetize your passion. Remember - sometimes the best ideas come to your head last, as you unlock your creative potential with the previous ones.
You might find a groundbreaking idea at this stage. There are various ways of monetizing your hobby, depending on what exactly is your passion. What is important here is to know that it is absolutely achievable. We are unlikely to figure the chances for a certain passion to bring you cash flow, though. Anyway, there's no point, because it all depends on how determined you are to become successful.
How to monetize your passion?
If you can't think of any way of turning your passion into profits, here are some examples to inspire you. Even if your exact hobby is not on the list, it will certainly help you come up with a good money-making idea of your own.
1. Do you enjoy baking delicious cakes and cookies?
You can set up a bakery and sell confectionery. At the beginning, a small food booth somewhere outside the city center is enough. If your baked goods prove to be tasty, you will quickly gain regular customers.
2. Do you play any sports or are a sports fan?
There are many ways to combine your career with your favorite discipline. If you're passionate about diving, you can become an instructor and tutor others. This way, you will be able to dive everyday and even get paid for it. You can also try out a different plan and enter the board of a particular sports club or become a member of a sports organization. I have a friend who is a big fan of Lech Poznań - the Poznań football team. Some time ago, he opened a football fan pub, which is called Fyrtel Ejbrów (in the local Poznań dialect).
3. Or maybe you like listening to good music?
You might want to open a music store. Or learn how to install a sound system and work as a sound engineer at concerts. Or become a band manager. Or work for a record company.
4. Are you into climbing or practicing any other extreme sport?
You can open a store where you will sell sports equipment and accessories for a specific discipline.These days, when you want to set up a retail business, you no longer need to put out a lot of initial capital. Instead of running a full brick-and-mortar location, you can start up selling goods online almost instantly from your home office. All you need is funds to design a website, buy a small amount of goods and promote your e-commerce business. Or how about an action sports equipment rental? You could also set up a travel agency and organize trips to various places where you can practice extreme sports.
These are just a bunch of ideas on how to monetize your passion. I am convinced that, whatever your interest is, you will find a way to incorporate it in your working life. Of course, it may not be easy at first. It will require a lot of time, energy and determination to overcome surmounting obstacles. But remember that following your passion and loving your career is worth it. You will be always grateful to yourself for taking this decision.
New career path
The article, of course, is also addressed to people who have been working for a long time. If your current job is not satisfying, and you've got something else in sights, just start doing what you can to make a career shift. However, you don't need to give up everything for your passion right away. At first, you could spend time on it only after hours and on weekends, gradually building your new business. Only once you are ready, you can walk away from your previous job and focus on the new career path entirely.
All this may sound too bold for you, but remember - faint heart never won fair lady. The fact that our society claims there's no way to combine work with passion doesn't mean that you have to agree with it. Because it is possible, I give you my word on that. You only need to believe it! And then make a decision that, from now on, you will stick to doing what you love.
Feel free to comment and share other ideas how you can make a good living off your passion.