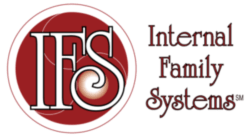 Our mind consists of multiple parts
The IFS (Internal Family Systems) therapy is based on the multiple mind paradigm, that is the assumption that our personality consists of parts called subpersonalities (i.e. Inner Critic, Inner Child, Slacker, Workaholic, Perfectionist, etc.).
You go through the whole process with your eyes closed. In the process, the therapist helps you to look into your inner world and get in touch with your parts. Entering into dialogue with subpersonalities which are the source of your destructive emotions and behaviours, you begin to establish relations with them and thus release emotional burdens and resolve inner conflicts.
IFS therapy can be used to treat:
Low self-esteem
Chronic stress
Shame and guilt
Life crisis
Bipolar disorder
Addictions
Post traumatic stress disorder
Trauma
Depression
Neurosis
Couple therapy
Coping with grief and loss
Phobias
Compulsions
Anorexia
Bulimia
Low self-esteem
Depression
Shame and guilt
Chronic stress
Bipolar disorder
Addictions
Post traumatic stress disorder
Trauma
Phobias
Life crisis
Couple therapy
Coping with grief and loss
Neurosis
Compulsions
Anorexia
Bulimia
IFS was created about 30 years ago by Richard Schwartz. Both in the United States and the United Kingdom, this method has become extremely popular, mainly due to the high efficiency and long-term results.
I am currently the only person in Poland, which accomplished all three levels of official training of Internal Family Systems Model. As an IFS Practitioner I am entitled to guide patients through the entire therapeutic process according to the IFS model.
For me, IFS therapy is a way to work through difficult areas of my life at a relatively quick pace. IFS Sessions give me opportunity to do deep self-work without burdening myself with difficult emotions. Undergoing the IFS therapy, I feel comfortable, safe and guided. Being in the process, I become more and more self-aware. I have curbed my self-criticism and have accepted the things in myself which I couldn't come to terms with before. I started to understand myself and others in a more profound way. I have learned to fully ACCEPT myself and others. I experience greater peace, joy and gratitude coming straight from my heart. I have also noticed a major boost in my self-confidence and my self-esteem, which I am particularly grateful for to Michael :-)
Sign up for the IFS therapy
Meetings in Poznan (Poland) or online therapy via Skype
*Is online therapy a good idea?
IFS therapy works very well in the case of cooperation via Skype. Almost the entire therapeutic process takes place with closed eyes, therefore eye contact is not necessary. I carry on IFS sessions on Skype for people from around the world and the effects of such work are not different from face-to-face meetings.