Bali inspirations
So here we are in Bali! Marysia and I arrived in Indonesia for a two-month stay that turned out to be a creative mix of a honeymoon trip, backpacking and a temporary residence combined with remote work.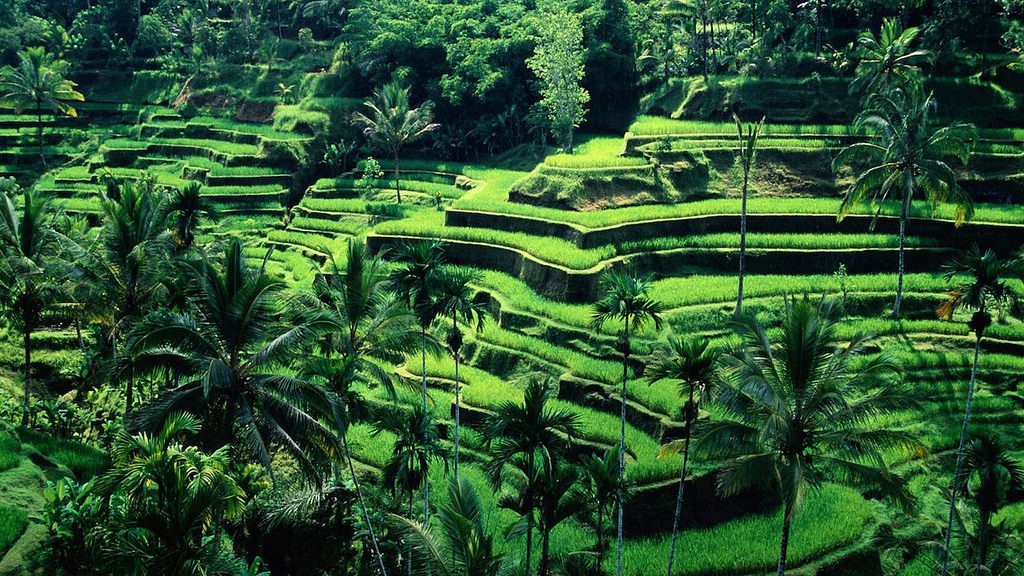 This is my third such long stay abroad, combined with working off-site (the first one was Thailand in 2012 for two months and the second one - southern Italy in 2013 for a month). 
What is the general itinerary for our trip?
The first stage is already completed. We started off with a week totally offline and away from the computer, spent in a comfortable hotel on the Bukit Peninsula.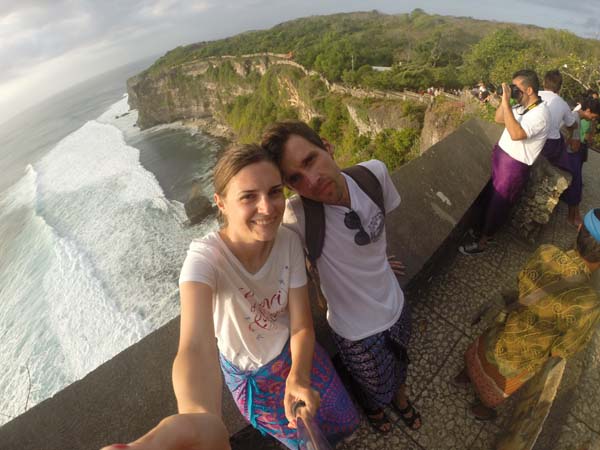 This is, among others, what we got to do during the first week of our stay here, a handful of Bali inspirations.
Exploring the island on scooter
We traveled over 400 km on a scooter exploring the island of Bali. A motor scooter is the cheapest and most convenient ways of transport here (renting it for a month costs around 170 PLN).
Unfortunately, it is not the safest means of transport, as Indonesians drive, to put it mildly, very recklessly. Well, you have to switch to left-hand traffic (it wasn't hard for me, as I had already learned that in Thailand). However, what I love about it is the sense of freedom you feel when getting on a scooter. Riding along narrow paths among rice terraces is an utterly unforgettable experience.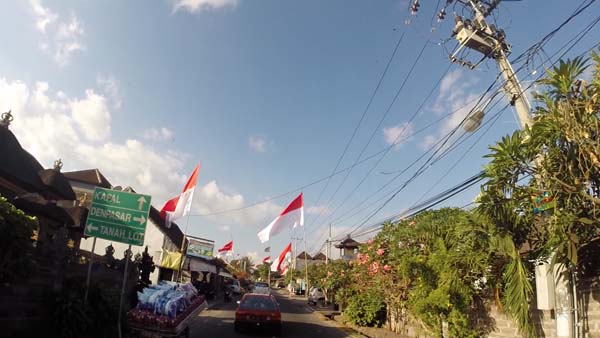 Trying new flavors
We have already tried dozens of Indonesian vegetarian dishes. The local cuisine is delicious, yet it asks for staying open to new flavors.The traditional local fares I liked most are mie goreng (fried noodles with vegetables), nasi goreng (fried rice with vegetables) and gado gado (vegetables plate with peanut sauce).
The dish selection is much wider, especially if you look for restaurants with a vegetarian-oriented menu - there's plenty of them here. Bali inspirations in this area are endless.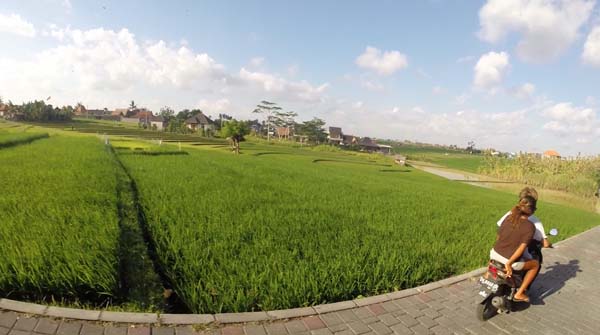 Fulfilling spirit
We got fascinated with the spiritual and cultural centre of Bali, a small town of Ubud, where meditation and yoga are very much in style, and the advertising columns are completely taped with posters for body and mind workshops. We thought about moving here for the last three weeks of our stay in Indonesia.
More Bali inspirations? Here we go.
Outside the city, there are villages surrounded by mountains and rice terraces that you can admire taking a walk on your own, or signing up for a day-long trekking or cycling trip.
This place was such a huge Bali inspiration for me that I decided to show it to others and fulfill one of my biggest dreams...  In February 2018, here in the town of Ubud, together with Life Architect team, I organize my first "Insight in Bali" Retreat. You can find more about it in the article Bali retreat.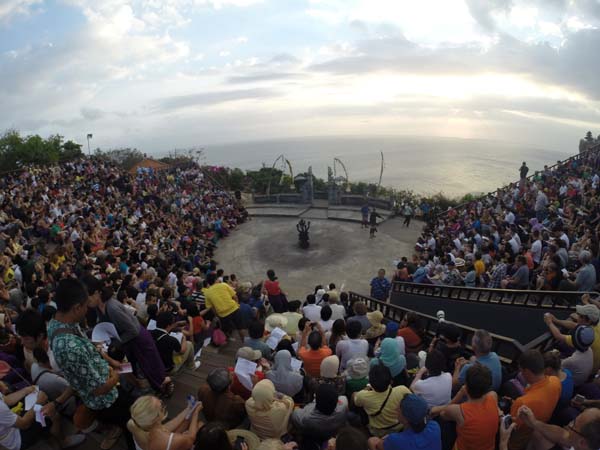 Deep relaxation
On many occasions, we indulged ourselves with a relaxing massage in one of the parlors, which you come across on every corner here. A 1-hour massage for one person costs about 15-20 PLN... which is a stunningly low price. It was here, thanks for Bali inspirations, I learned what a beneficial effect on the functioning of our mind (lightness of thinking, creativity, inner peace) the deep relaxation of the body has. A massage on the beach with the calming sound of the sea provides ultimate relaxation.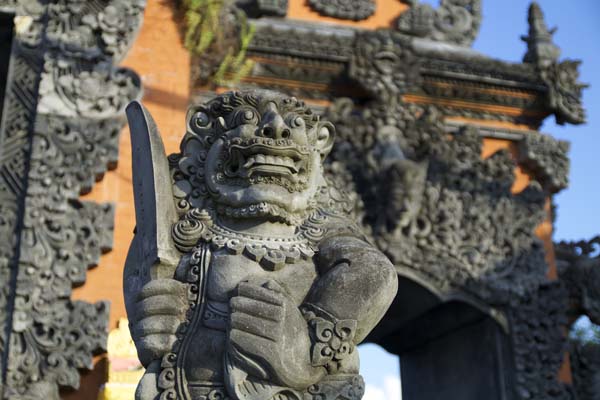 Focus on what is important for me
During the second stage of our stay we are about to settle for longer in one place, where I am going to focus on writing my book. I am not a fan of traveling hastily checking in places of interest. On the contrary, stopping in one place gives an amazing opportunity to feel the vibe of another culture, absorb the unique atmosphere and let yourself experience a different lifestyle and to absorb a huge range of Bali inspirations.
What's more, such a basecamp is very convenient when you want to get around Bali and other islands, so from time to time we will set out for backpacking trips for a few days (i.a. trekking on the volcanoes of Java or relaxing on the paradise islands of Gili).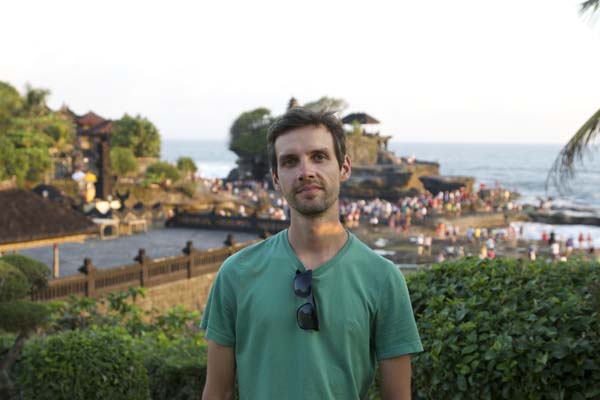 Future Bali inspirations
We plan to stay for 3 weeks at one place and the next 3 weeks at another one. Besides, I am totally open to anything that might come up. The best things happen when you stop planning.
As for how it all started, that's about it for now. I know this is just the beginning of our adventure. We've got tons of ideas for spending the rest of our time here and I simply can't wait to put them into action. There is still so many Bali inspirations to experience.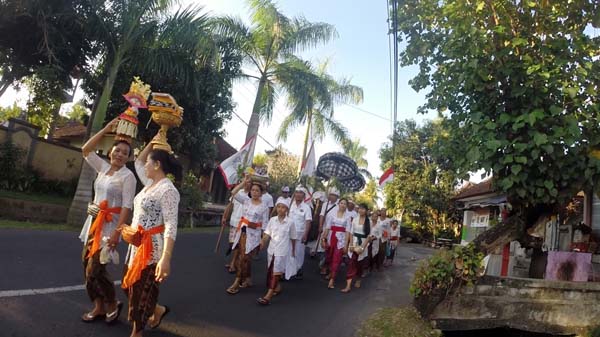 For the time I'm away here in Indonesia, there won't be that much going on on my the blog, but you can still expect an article or a short video every two weeks. Our newsletter will be sent out regularly, too. We come back to Poland at the end of September.
Shorter and more casual posts with pics from our trip will appear on my facebook wall.
If you have any questions related to my journey, don't hesitate to ask in the comments section. I will definitely find a moment to get down to them.
Have a great summer in Poland! :)